We will provide all the tools your children need drawing bright futures
Apopka Child Academy® is a Gold Seal, APPLE accredited learning center of Apopka with a long tradition of high-quality.
Welcome and thank you for visiting ACA. We are very excited to tell you about our learning center. Your children are special and we understand that you want the best care for them.
We provide caring, nurturing attention to children aged six weeks, through school age, up to 12 years.
Children graduate Creative Curriculum programs with the skills they need to succeed in private or public school. 
In surveys, kindergarten and first-grade teachers report that Creative Curriculum graduates are enthusiastic learners who are socially and academically ready for the years ahead.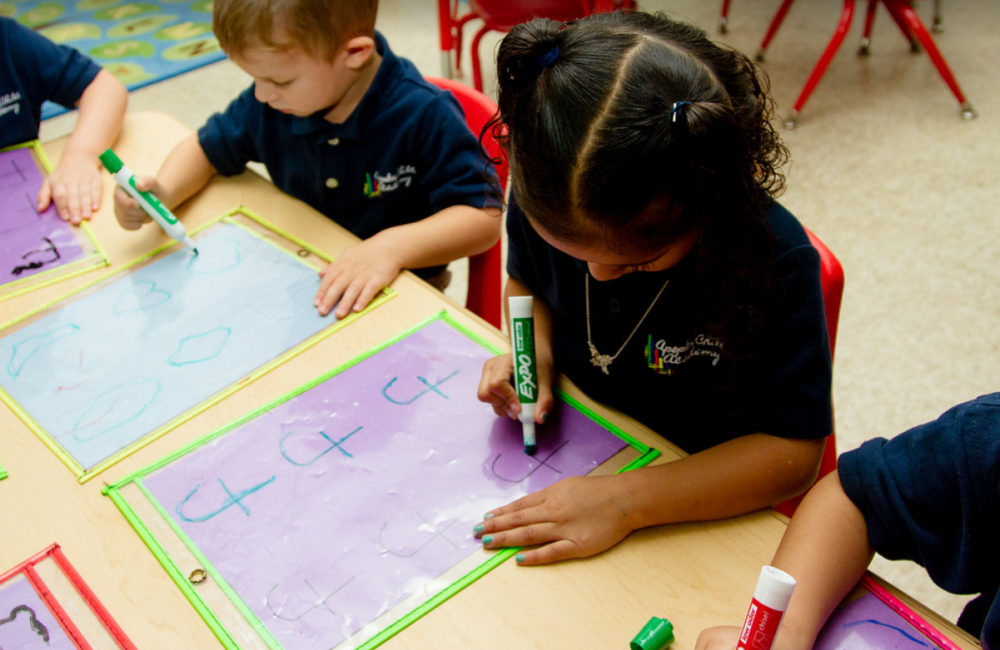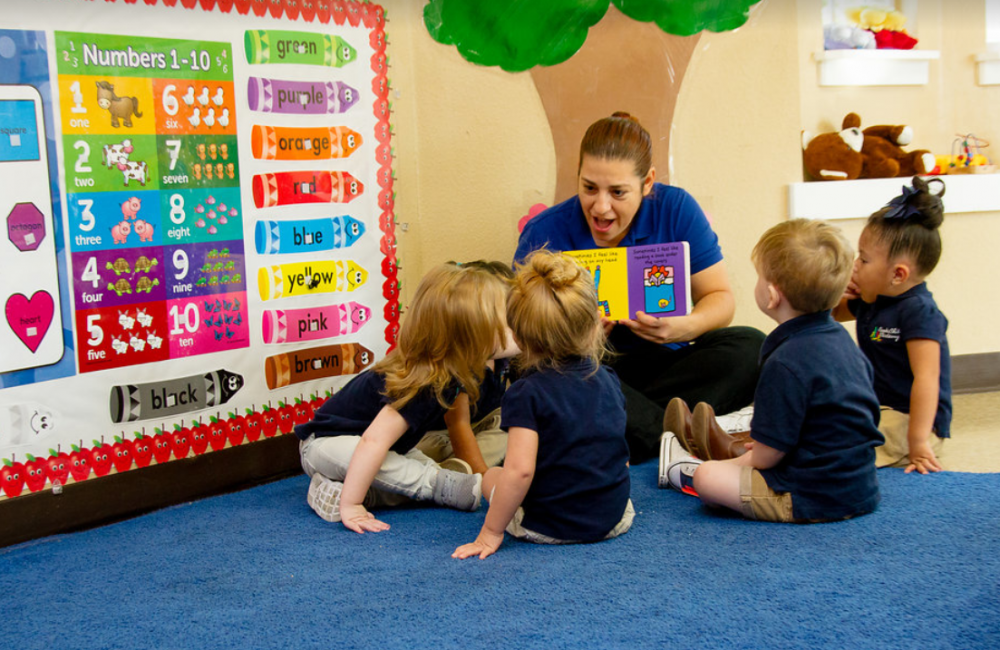 We are proud of our team of professional teachers and caregivers.
They will demonstrate warmth, sensitivity, and respect to your child and are very aware of social and cultural differences.
Our on-going training requirements encourage growth and commitment to their chosen profession.
ACA requires that all the members of our staff complete a 40-hour module of State-mandated training, with successful completion of the final exam. They must also complete the 5-hour State Early Literacy Training. Certificates in CPR and First Aid are also required.
The lead teacher as well as the associated teacher must have the national CDA or its CDA equivalent.
Apopka Child Academy is state-certified high achievement childcare, located in the center of Apopka. We offer a stimulating learning environment for all students.
Our classrooms are print-rich and use rubrics to ensure clear expectations for all students.
Our English Language Development and Bilingual classes support the linguistic needs of our multicultural student body.
The Apopka Child Academy staff believes that its primary purpose is to educate each student to the highest possible level of academic achievement by providing an appropriate curriculum in a safe, healthy environment.
We are committed to helping students grow emotionally and develop social skills. We believe in creating an environment that encourages learning and social growth through character building and high expectations.